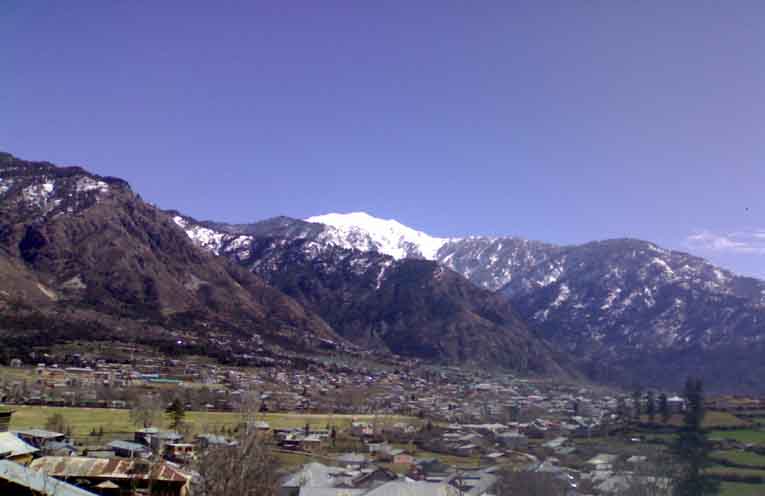 (Definitely going to make an Impact on your life)
It gives me immense pleasure to write about this institute. I also had taken my coaching from this institute under different teachers. It had been six years since they started functioning with the aim of providing quality education to the students of Kishtwar. The institute started functioning from 15th of Dec. 2005 with a smaller number of students (I m one of them also). With the grace of God and efforts of management and faculty of this coaching center now this has became the main hub of knowledge and is now leading institute with reputed faculty of Kishtwar.
It provides coaching classes to 8th, 9th, 10th (JKBOSE and CBSE), 11th and 12th (Science and Arts)
IMPACT is authorized center of ALOHA (Abacus Based Learning of Higher for the age group of 5-13 Years) having Center Code: 3057 and also registered centre of 'NSTSE' (National Level Science Talent Search Examination) under center code: 2936.
Students have done exceptionally well in academics as well as competitive exams. Many students of this institute are doing MBBS, BDS, BAMS, B.Tech, BBA, BCA, Law and other professional courses in reputed colleges and institutes all over the country. Their programs are designed in a way as to develop the concept in the mind of child. Weaknesses of students are removed through extra coaching sessions managed by faculty. Regular and comprehensiveness evaluation of student is done and a communication is set up with parents to feed back them about the progress of their child.
In order to develop a sense of competition between students and make them feel their preparedness for competitive exams, National Level Science Talent Search Examination
(NSTSE)
is organized by this institute which is conducted by unified council on the last Sunday of January every year. Impact has collaborated with career makers Jammu to provide free counseling service for the student community. In the counseling session students are briefed about various professional courses, entrance examination, admission procedure to various colleges and universities. These counseling sessions are proving very beneficial to the student community in opting their carrier.
Impact have also launched
ALOHA
(Abacus Based Learning Of Higher Arithmetic) program which is aimed at developing intellectual abilities, reasoning and logic, concentration level and numerical abilities of child. It was launched in the year 2010 for the children of age group of 6-14 years. The program is proving to be very useful in sharpening the mind of kids who have enrolled themselves in this program.
IMPACT institute provides free coaching to needy students like who are orphan, physically challenged and under privileged.
FACULTY
The success of an educational institute and its students depend on the faculty. Faculty of this institute is very much talented, genius, knowledgeable, highly experienced and extremely dedicated to the need of the students. Faculty of IMPACT is much capable in removing the doubts and in clearing the concepts. They regularly update its study material according to the changing needs of the student. Faculty is very much aware about the recent happenings in the field of science and technology. Some additional effort is put up by the faculty for the students who are weaker in their studies. Teachers are well determined to give its best to the students making fit for the challenging and competitive future.
Some of faculty members are:
Mr. Ravi Kant Rathore (Lecturer in Zoology)
Mr. Abdul Khaliq (Lecturer in Chemistry)
Mr. Riaz Ahmed Giri (Lecturer in Botany)
Mr. Uttam Palsar (Science 9th and 10th)
Mr. Manzoor Sirwal (Physics)
Mr. Qazi Mehboob Ahmed (Maths 9th and 10th)
Mr. Sandeep Sharma (Mathematics)
Mr. Rahul Sharma (Zoology)
Mr. Mohd. Irfan Mattoo (English)
Mr. Sameer Tak (Chemistry)
*Part time faculty is also engaged on the availability of the students of a particular subject.
For more Detail Please visit office :
IMPACT TUTORIALS
St. No. 34,
Opp. Shaheedi Mazaar, Kishtwa
Mail @:- impactkishtwar@rediffmail.com
Need to Talk:
9419273465, 941968450, 8803537250, 01995210027