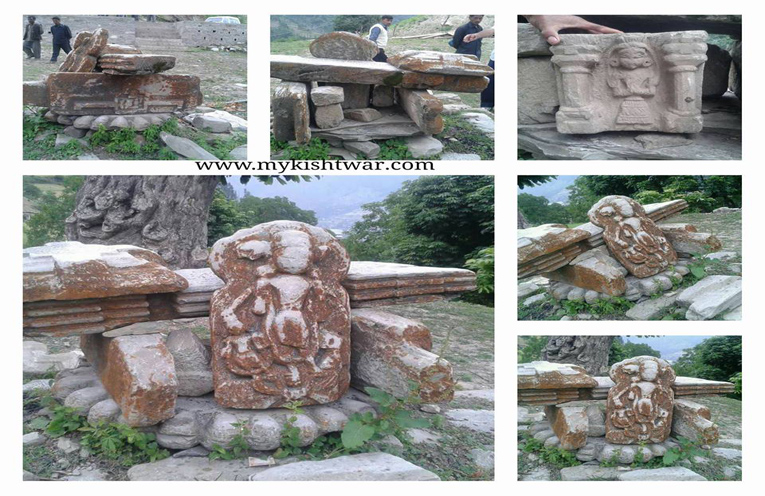 Some sculptures at Bhatan Nagseni seems  that of Kaali with garland of skulls & Chand Mund in right hand . May be due to influence of Buddhism in Nagseni area this mural of Maa Kaali at Bhaatan village also remained abandoned .
The one made of sandstone which looks fresh & new is that of daasi or yakshini which is used for prosperity at any entrance of temple….even the RBI has installed a statue of yakshini at its Head Office.
 This area of Bhaatan & Sai Draman must have been a place of learning in the olden days. The name of place Nagseni is itself showing its adsociation with the great Buddhist monk Nagsena. His fathers name was Gwash tor(shining star) is a typical Kishtwari word & so many people have this name in our area. I still remember the days when anyone from this area used to visit the town of Kishtwar , they were called as nagsiny ghranz ….the word ghranz is ganas meaning budhist monk.
Soon we will update more about this.
Happy Reading
Keep Sharing