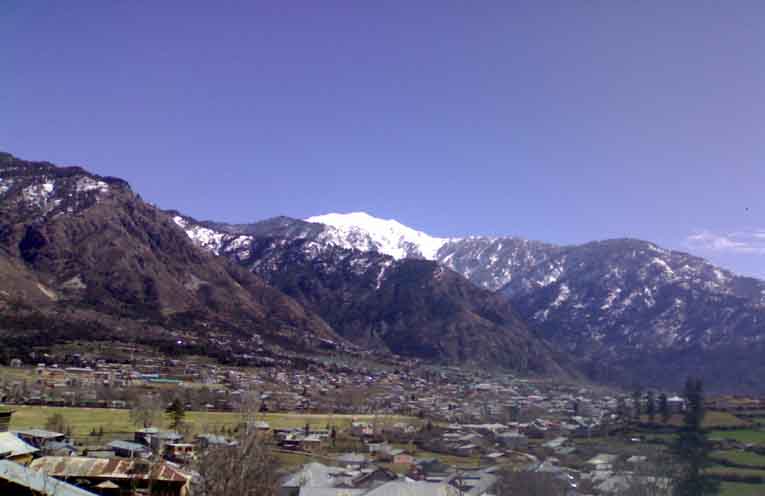 1. Anjuman Taraqqi Adab:- This organization is the oldest literary organization of District Kishtwar. It is said that this organization was founded on the insistence of the Late Ishrat Kashmiri in 1935. At that time the late Ghulam Haider Gagroo, Qaiser Kishtwari was appointed its President while Nishat Kishtwari as Vice President and Ishrat Kashmiri as Secretary. Due to this organization many unknown people came to the forefront and got name and fame for their poetic works.
Anjuman Taraqqi Adab, under the patronage of Nishat Kishtwari, rendered yeoman's service to poetry and literature. Due to this organization new faces appeared in Kishtwar, who have become habituated to hard work in establishing their identity. Some of the active members of this organization are Khushi Ram Sen, Ghulam Qadir Berwari, Jagdish Raj Ushaq, Aijaz Sabat-e-Nishat Kishtwar, Mohd. Amin Doolwal, Manmohan Gupta Qaiser, Makhmoor Kishtwari, Mushtaq Ahmad Dev etc.
2. Chalant Cultural Forum:- Under the leadership of Late Ghulam Nabi Doolwal Janbaz Kishtwari, Cultural Forum, Kishtwar had come into existence much earlier. The aim of this forum was to encourage music in this area due but worsening of the situation a sort of inertia has gripped it also. However, this forum has published a comprehensive book Pas-e-Ufaq about the past poets on the first deat anniversary of Janbaz Kishtwari. The organization still exists but hardly any activities are undertaken on a bigger scale.
3. Gulistan-E-Adab:- This literary organization was estabblished in 1984. A meeting was held in Dak Bunglow Kishtwar, where all the poets, writers and artists of Kishtwar were invited to it. In the meeting all the participants stressed the need to work with sincerity for a conductive literary atmosphere and for this purpose decided to form a literary organization for achieving this objective.
4. Chinab Cultural Forum:- This is an active organization so far its name and activities are concerned. It was formed in 1990 with the idea that local artists and singers might be organised and brought to the fore and in this aim the organization has done well. At present under the leadership of this organization many group of singers are active in the field of music.
5. Kishtwari Sahitya Kala Sangam:-
| | | |
| --- | --- | --- |
| S.No | Name | Designation |
| 1 | D.C Sharma | Patron |
| 2 | Kewal Krishan Sharma | President |
| 3 | Lekh Raj Parihar | Vice- President |
| 4 | M.L Bhandari | Cashier |
| 5 | Bansi Lal Aryan | Gen. Secretary |
| 6 | Swami Raj Parihar | Joint Secretary |
| 7 | Ram Sewak Sharma | Executive Member |
| 8 | Om Ji Goswami | Executive Member |
| 9 | Chander Mohan Gupta | Executive Member |
| 10 | Mohd Amin Doolwal | Executive Member |