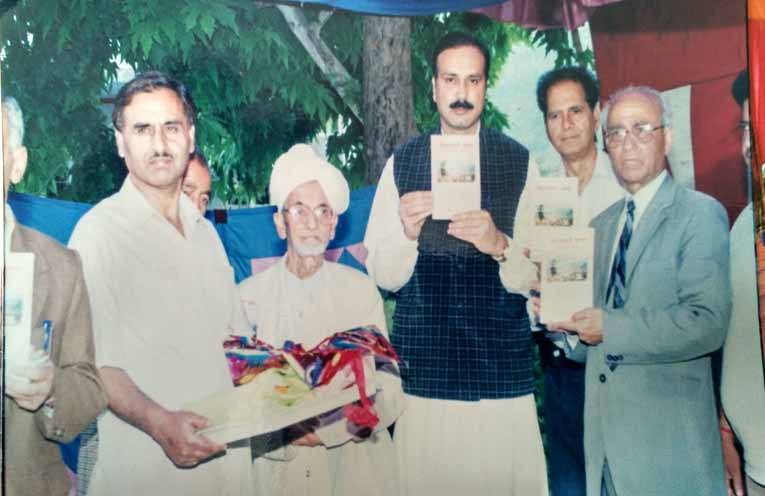 Kewal Krishan Sharma, MA, B.Ed, English literature,  son of Lt Sh Shiv Nath born  on 5 Oct, 1944 at Shakti Nagar , Kishtwar.   He is a renowned poet and writer from Kishtwar district. He passed his Masters Degree from Jammu University. He joined his service in education department as a teacher and got retirement as Principal of Govt Girls Higher Sec. School, Kishtwar. He managed the leveling of an uneven & rough piece of land measuring about 2 Kanals for the school playfield with his resourcefulness, which was highly appreciated by the then Director of School Education, Jammu. He is a eminent moralist & a veteran educationist known for his sweet tongue, noble behavior & sincerity to the core of his heart. He has been delivering impressive lectures to the students of the schools on ethical & moral education even after his retirement. Some of his sincere endeavors have already been highlighted by popular regional & National Newspaper like "Punjab Kesari", "Daily Udaan" and "Amar Ujala" etc.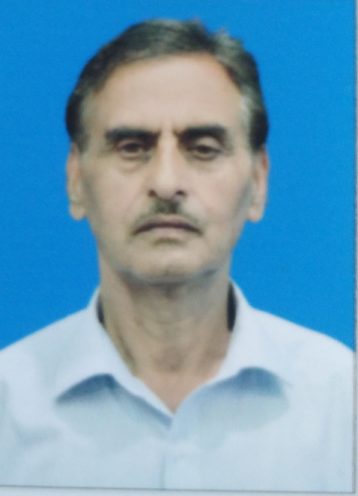 In the field of literature he has authored several books both in Hindi & English. Few of them are : Kishtwar Darpan, Kishtwar Bhasha –Sahitya aur Sanskriti, Aatm Hatya – Samsya aur Samdhan, Roshani Ki Kiran, Duggar ka Sanskritk Aanchal, Koun Yaad Karta Mujay (Poetry Compositions Book) etc. Some of his write-ups have been published  in leading dailies like, " Daily Excelsior", "State Times" and "Dainik Jagran". Some of the articles have published in Sheeraza, a popular magazine published by JK Academy of Art, Culture & Languages. Apart from writing he has  also delivered a talk in "Radio Kashmir Jammu" & "Doordarshan Kendra Jammu".
He is the president and founding member of "Kishtwari Sahitya Kala Sangam", a literary socio cultural non-political organization that organizes "Kavi-Samalan" (Mushiaras) etc. mostly on Communal harmony, awareness about Drung Addioction among Youths & Beti Bachao- Beti Padao.
In recognition to his service & credible contribution to the society as an outstanding educationist, thinker, moralist & environmentalist he has been felicitated and honored by Prestigious National Award 2014 by MHRD New Delhi. He has received so many other awards for his contribution from District Administration, NHPC and various other social organizations from time to time.
List of books authored by Sh. Kewal Krishan Sharma :
Kishtwar Darpan : An  exhaustive and illustrative book in Hindi on Social Cultural and historical aspects of Kishtwar. Presents a detailed profile of Kishtwar with an insight into its past and narration of endeavors for forward movement in development of all sections.
Fourth 'R' of Education : Based on the importance of the ethical and moral values in Education which is the ray of hope whereby we can change the society and build the universal values of Love & Compassion for all. The overall theme of this work is of high values for the society especially for youth.
Atam Hatya Samasya aur Samadhan : The author while working on suicide presentation methodology has severely condemned the act of Atam Hatya, Girl Broon Hatya and allied curses with quotations from various sacred books. The causes prevention and cure of suicides have been discussed threadbare. The book has been appreciated by one and all in the society.
Roshani ki Kiran :    This book contains stories  giving a strong and subtle messages stressing the need for abstaining from selfishness, superstitious, inculcate discipline, dedication and adaptation of high value beliefs and standard on like based legacy of Mahatma Gandhi on truth, justice, honesty and brotherhood.
Duggar kay Sanskratik Aanchal : A book on socio-cultural practices of Dogras and other ethnic groups in Jammu region.
Kaun Yaad Karta Mujhay : The 114- page book is a collection of 77 poems in Hindi. The poems are interesting, instructive and entertaining as well. The main themes of majority of poems are concern the glory majesty and laudation of mother and girl child as well as the nature, art and ethical values.