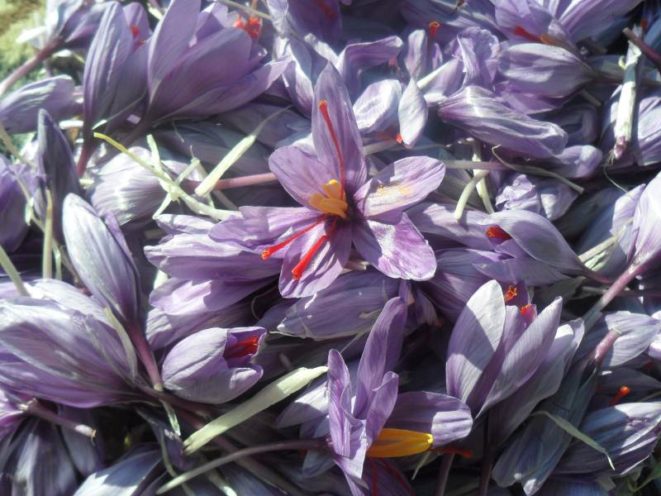 Kishtwar is very mountainous and sparsely populated district. It is very rich in Forest products. The total area covered under forests is 2.44lac hectares. The richest forests of Deodar, Conifer, Oak, Chir and Pine are found on the high mountains and hills of Kishtwar. Birch is found on the highest reaches. The forests are a great source of medicinal herbs, spices and vegetables. Some of the costilest and rare herbs are found in the forests. The most valuable forest products are cost us root (Kuth), hemp plant (Bhang), artemisia (Seski), cumin seeds (Zeera), mushroom (Guchhi), musk (Kastori), kakersinghe, patish, incense (Dhoop), pine seed (Chilgoza) etc.These thick forests are infested with ferocious and wild animals such as Lion, Leopard, Wolf, Stag, Deer, Forest Goat, Jackal, Monkey, Musk Deer, Hedgehog, Chamois, Porcupine, Ibex etc. Kishtwar played the role of a hunting ground where even foreign hunters wandered in these forests in search of beasts for their skin, meat and fur. The number of these animals has decreased enormously. ram Chakoor, Grouse, Neel, Ham, Rangrawal and Cock still abound in these forests.
Dominant Flora
The flora mainly comprises Coniferous, Alpine, Meadows and Scrub forests.
Pinus gerardiana, Cedrus deodara, Pinus wallichiana, Juglans regia, Parrotiopsis Jacquemontiana, Desmodium Tiliaefolium, Dipsacus Mitis, Artemisia Vulgaris Ulmus spp., Brachypodium spp., Anemone spp., Artemisia vlugaris, Primula spp., Quercus spp., Rosa spp. Etc.
Dominant Fauna
Mammals – Hangul, Musk deer, Markhor, Himalayan brown bear, Langur, Leopard, Jackal, Asiatic Black Bear, Rodentia Indian Gerbil, Long Tailed Marmot, Bats, The Indian False Vampire Bat, Serotine Bat, Yellow-throated Martin, Snow Leopard, Langur, Leopard Cat, Himalayan tahr, Wild boar, Bharal, Indian Muntijal etc.
Birds – Himalayan jungle crow, Bearded vulture, Griffon vulture, Paradise flycatcher, Golden oriole, White cheeked bulbul, Indian Mynah, golden eagle etc.